L'Association nationale des clubs automobiles du Canada
MISSION STATEMENT of the NAACC
The National Association of Automobile Clubs of Canada will strive to act as the unified voice of the automotive hobbyist in Canada by promoting and encouraging the preservation of the automobile, its historic lore, and its associated items. The NAACC will encourage a cooperative working relationship between governments, at both the federal and provincial level to prevent restrictive legislation.
NAACC Newsletter
April 2018
Read>>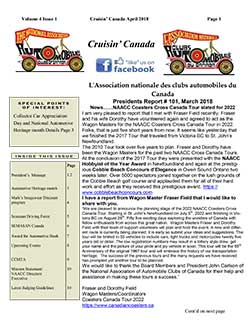 Use of the International Chief Judge Advisory Group (ICJAG) judging process
Serious meaningful Concours Judging recommendation:
The use of the ICJAG forms and guidelines are most effective when supported by an experienced chief judge and knowledgeable chief class judges. However, the first step is the introductory use of the ICJAG basic judging form which provides for fair and consistent judging of all concours entries.
Read more>>
2017 Concours of America from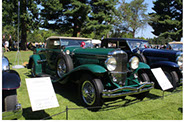 a Canadian perspective!
Road trip, the eastern Canadian media team of the NAACC left Toronto midday Friday, July 28th for The Inn at St. John's – Plymouth, Michigan.
FOUND!!! Thanks to all that kept their eyes out!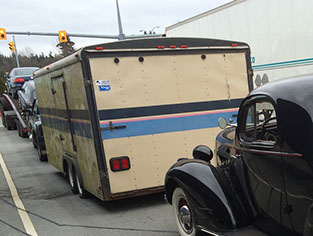 STOLEN: US Cargo 20-foot car trailer on or about January 5th from Baycrest Ave. – Coquitlam.


Hints for keeping your white wall tires bright and clean…. Hints Part 4

By John Carlson January 2018
Some helpful hints for detailing your vehicles include brightening your white walls. SOS pads work well for general cleaning, as well as for blemishes and stain removal on whitewalls. Use Simple Green as a general cleaner. To brighten the white, use either baking soda or a Mr. Clean Magic Eraser. To use Black Magic Bleche-Wite, make sure to follow the instructions on the label. To use an SOS pad, wet both the tire and pad. more>>
RM Southeby's Auctions and RM Auto Restoration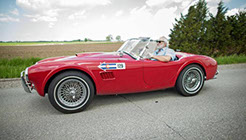 I first became of RM Auctions in Monterey California during "Car Week". I am lucky enough to be able to cover the events for the NAACC website and try to see what cars are available at the various auctions happened during car week. I am always on the lookout for cars with a Canadian connection and it is not surprising there are quite a few cars with a Canadian Connection.
more>>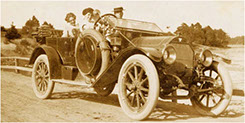 Ban the Automobile: Instrument of Death, written by Rudy Croken former NAACC PEI Director.

Here is what Greg Williams' review. | AUGUST 22, 2017
At the turn of the last century, automobiles were busy reshaping North American cities and making travel more convenient. That is, all except in one Canadian province. In the early 1900s, automobiles were banned from the roads of Prince Edward Island.
"When I first heard that, I thought it was ridiculous," says author Rudy Croken, whose book Ban the Automobile: Instrument of Death, released earlier this summer, shines a light on a little known aspect of P.E.I.'s past.
"When I was growing up, my dad told me about the ban, but I thought it might have been for a month or so," Croken says. "I had no idea (it was more than a decade-long struggle) to get cars on the road."

Check out the new password protected page for
NAACC Members>>
Website updated Mar 27 2018
Check out some of the Provinces' declaring July as NAACC Automotive Heritage Month More>>
July 13th 2018 is Officially BC Automotive Heritage Day.

Check out the Proclamations from across Canada
here>>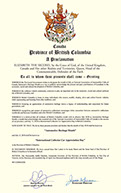 NAACC Presidents Report #101—March 2018
L'Association nationale des clubs automobiles du Canada
NAACC Coasters Cross Canada Tour slated for 2022


I am very pleased to report that I met with Fraser Field recently. Fraser and his wife Dorothy have volunteered again and agreed to act as the Wagon Masters for the NAACC Coasters Cross Canada Tour in 2022. Folks, that is just five short years from now. It seems like yesterday that we finished the 2017 Tour that traveled from Victoria BC to St. John's Newfoundland.
Read Full Report>>
Hemmings Classic Car
With RFS reform bills, Congressmen intend to preserve market for ethanol-free fuel
Daniel Strohl on Mar 19th, 2018 at 8am

While ethanol advocates claim that a pair of recently introduced bills aimed at reforming the Renewable Fuel Standard will dismantle the program responsible for countrywide distribution of ethanol-blended fuels, backers of the bills argue they simply intend to fix a policy that has become "a well-intended flop."
more>>

As seen in the Official SEMA Publication
Province of Nova Scotia Again Proclaims July 2018 as "Automotive Heritage Month"
Thanks to the efforts of the National Association of Automobile Clubs of Canada , Nova Scotia Premier Stephen McNeil has again issued a proclamation designating July 2018 as "Automotive Heritage Month" in the province. Since 2010, the U.S. Senate has passed resolutions at the SEMA Action Network's (SAN) request to acknowledge "Collector Car Appreciation Day" which serves to raise awareness of the vital role automotive restoration and collection plays in American society. This year's celebration is scheduled for Friday, July 13th.
more>>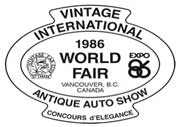 Expo 86 –1986 World's Fair


Vintage International Antique Auto Show
Vancouver, British Columbia Canada
A Retrospective Overview by John Carlson, Chairman


One of the major events organized around the Expo 86 World Fair was the Vintage International Antique Auto Show held at BC Place Stadium between July 6-10,1986. The event featured the "Wheels of Time."
According to organizer and Show Chairman John Carlson, the 500 vehicle car show and Concours was a World Exposition first.
Read More>>
Art and the Automobile - Jewelry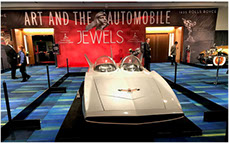 at the Canadian International Auto Show
(commonly known as the Toronto Auto Show) Feb 16 to 25, 2018
For those who are interested, the Cobble Beach Concours d'Elegance team has again curated this year's Art and the Automobile exhibit, complete with a player piano and 16 classic cars. more>>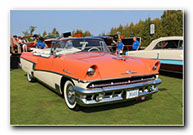 2017Cobble Beach Concours d Elegance

An amazing array of photos from Bobby Ford from his visit to the 2017 Concours d elegance. A full report to follow as well as photos from his visit to the
Coffee and Cars at Cobble Beach and the Steve Plunkett Collection!
photo gallery>>