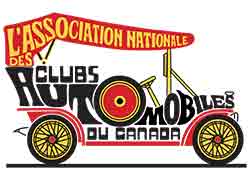 The National Association of Automobile Club of Canada
L'Association Nationale Des Clubs Automobiles Du Canada
L'Association Nationale Des Clubs Automobiles Du Canada
MISSION STATEMENT of the NAACC
The National Association of Automobile Clubs of Canada
will strive to act as the unified voice of the automotive hobbyist in Canada by promoting and encouraging the preservation of the automobile, its historic lore, and its associated items. The NAACC will encourage a cooperative working relationship between governments, at both the federal and provincial level to prevent restrictive legislation.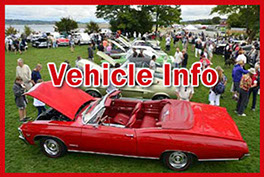 2015 Application form for the NAAC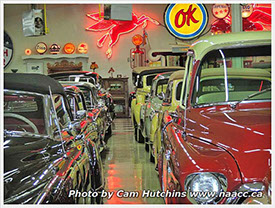 Jim Ratsoy's large Car Collection in Richmond is heading to China
Read More>>


Subject: Alert-----Stolen Vehicle
1928 Blue Chevrolet Coupe Stolen RCMP File # 2014-1542653
"As of May 5, 2015 this vehicle is still missing"
The car in the pictures was stolen on or about November 15, 2014 from Don Thomas's farm near Herronton (southwest of Mossleigh, AB).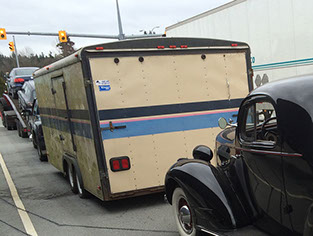 If you see the car or have information that may help with its being returned to its owner, please contact
High River RCMP
1104 - 14th Street SE High River, AB T1V 1W2
Phone: 403-652-2357
British Columbia Report to NAACC
Provincial Report # 91 April, 2015
The NAACC has submitted requests to the Federal Government regarding Ethanol based fuels.
There is a major motor vehicle legislative re-write taking place in Nova Scotia.
Automotive Heritage Month Canada wide:
The NAACC has declared, for the 6 straight year, that July will be 'Automotive Heritage Month
Federal, state legislation aims to curb ethanol use in gasoline Daniel Strohl Mar 5th, 2015 at 8am
Unable to get their anti-corn ethanol legislation included as a rider on an unrelated bill earlier this year, two U.S. senators have now re-introduced it as a standalone bill aimed at rolling back portions of the Renewable Fuel Standard, joining at least four other pieces of legislation on the federal and state levels aimed at reducing the amount of corn-based ethanol in modern fuel blends.
more>>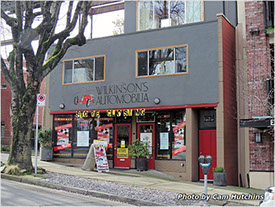 Wilinson's Automobilia is closing it's bricks and mortar store after many decades to focus on their online store.
Read more>>
MARCH 2015 ------Brought to you by the NAACC
Rust Proof your car:
THE ENDLESS QUEST FOR EFFECTIVE RUST PREVENTION
By: Benjamin Preston
The automotive industry has come a long way when it comes to protecting its new vehicles from the ravages of rust.
National Association of Automobile Clubs of Canada NEWS LETTER Report #90 December, 2014
Saskatchewan Report to NAACC Special Meeting – November 2014
PEI Director Report Nov 2014
NAACC
In November the NAACC 'National' Directors joined the NAACC President and Vice President in a meeting with Colby Martin of the SEMA Action Network. Colby is the Government and Public Affairs Manager for SEMA SAN.
We were able to get Automotive Heritage Month proclaimed in Saskatchewan once again this year, even though Ministers had changed, there was no problem getting it through.
The PEI Antique Car Club (PEIACC) currently has 122 members with majority being lifelong members.v
License plate covers are no longer allowed as of May 2014.Refer to PEI regulations website for May 2014.

Some random photos of various events in 2014
Imagewear discount program is a member benefit thousands are taking advantage of with the discount card in our Members section
Click here to download the new card
Download Card>>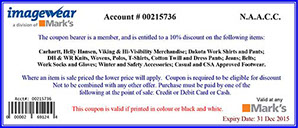 "A special thank you from Carl Becker, the president of the Canadian Model A Ford Foundation. Carl, the foundation board and the Model A Ford members across Canada are very appreciative of the NAACC and what it does for the hobby".
Read Letter>>
©2014 National Association of Automobile Clubs of Canada
NAACC Corporate Secretary 529 Princess Street, Estavan Sask. S4A 2E8 Secretary@naacc.ca
NAACC Headquarters Office 3512 Marine, Belcarra BC V3H 4R8 President@naacc.ca
Home About Us Judging Vehicles Events Provincial Regulations Heritage Insurance Appraisal Guidelines Links Contact