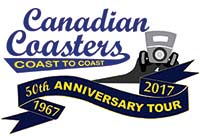 L'Association nationale des clubs automobiles du Canada
MISSION STATEMENT of the NAACC
The National Association of Automobile Clubs of Canada will strive to act as the unified voice of the automotive hobbyist in Canada by promoting and encouraging the preservation of the automobile, its historic lore, and its associated items. The NAACC will encourage a cooperative working relationship between governments, at both the federal and provincial level to prevent restrictive legislation.
Website updated Dec 11 2017
CENTENNIAL CARAVAN: CANADA'S COASTERS RIDE AGAIN! 2017
By: Michel Lamoureux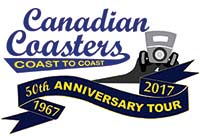 For Fraser Field of Deroche, British Columbia, the start of the 2017 Centennial Caravan is the result of much hard work and planning. The cars will gather on Vancouver Island to dip their wheels in the ocean and then haed across Canada. The NAACC will be pleased to report on the progress as many of the participants are going along for the "Ride". The president of the NAACC John Carlson and his wife Koko, along with a few others will send reposrt back regularily so you can follow thier progress.
For more info on the cruise click here>>

Check out the new password protected page for
NAACC Members>>
Check out some of the Provinces' declaring July as NAACC Automotive Heritage Month More>>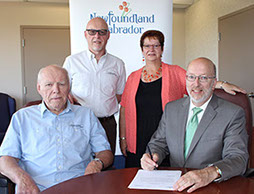 It is official!! The proclamation for Automotive Heritage Month in Newfoundland Labrador has been officially signed by the Honourable Perry Trimper, Minister of Service NL
(back row)
- Bobby Ford , NAACC Membership Director
- Connie Hilliard, treasurer and past president of Newfoundland Antique and Classic Car Club (Front row)
- Bob Ford NAACC NL Director
- Honourable Perry Trimper,
More Heritage info>>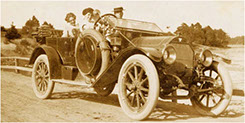 Ban the Automobile: Instrument of Death, written by Rudy Croken former NAACC PEI Director.

Here is what Greg Williams' review. | AUGUST 22, 2017
At the turn of the last century, automobiles were busy reshaping North American cities and making travel more convenient. That is, all except in one Canadian province. In the early 1900s, automobiles were banned from the roads of Prince Edward Island.
"When I first heard that, I thought it was ridiculous," says author Rudy Croken, whose book Ban the Automobile: Instrument of Death, released earlier this summer, shines a light on a little known aspect of P.E.I.'s past.
"When I was growing up, my dad told me about the ban, but I thought it might have been for a month or so," Croken says. "I had no idea (it was more than a decade-long struggle) to get cars on the road."
The 6th annual Crescent Beach Concours D Elegance
was held Sept 2 2017 at Blackie's Spit in Crescent beach, part of Surrey BC
more>>
NAACC Presidents Report #100, October 2017
Some of the many things the NAACC does for the Collector Car Hobby
-The NAACC is the only 'Canada Wide' group that lobbies the Federal Government for fair, unrestrictive collector vehicle legislation. The NAACC Board of Directors has representatives from every Province in Canada. All 10 Provinces in Canada are represented.
-The NAACC is partnered with SEMA/SAN (SEMA ACTION NETWORK)
-The NAACC Lobbies the Provincial Governments in 7 out of the 10 Provinces across Canada. It lobbies for fair and unrestrictive collector vehicle legislation.

Read full report>>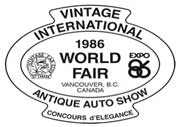 Expo 86 –1986 World's Fair


Vintage International Antique Auto Show
Vancouver, British Columbia Canada
A Retrospective Overview by John Carlson, Chairman


One of the major events organized around the Expo 86 World Fair was the Vintage International Antique Auto Show held at BC Place Stadium between July 6-10,1986. The event featured the "Wheels of Time."
According to organizer and Show Chairman John Carlson, the 500 vehicle car show and Concours was a World Exposition first.
Read More>>
2017 Pebble Beach Concours d Elegance!
A new update of almost 9,000 words on the 2017 Pebble Beach Concours d Elegance!
The Photos are prepped from the whirl wind tour of Car Week and the 2017 Pebble Beach Concours d elegance gallery is loaded and the story is being written....here is a link to the photo gallery>>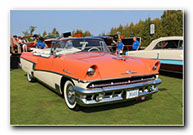 2017Cobble Beach Concours d Elegance

An amazing array of photos from Bobby Ford from his visit to the 2017 Concours d elegance. A full report to follow as well as photos from his visit to the
Coffee and Cars at Cobble Beach and the Steve Plunkett Collection!
photo gallery>>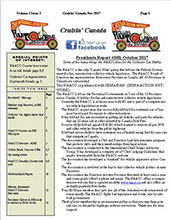 NAACC Newsletter
November 2017
Read>>