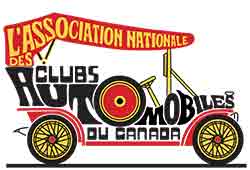 The National Association of Automobile Clubs of Canada
L'Association nationale des clubs automobiles du Canada
L'Association nationale des clubs automobiles du Canada
MISSION STATEMENT of the NAACC
The National Association of Automobile Clubs of Canada will strive to act as the unified voice of the automotive hobbyist in Canada by promoting and encouraging the preservation of the automobile, its historic lore, and its associated items. The NAACC will encourage a cooperative working relationship between governments, at both the federal and provincial level to prevent restrictive legislation.
CENTENNIAL CARAVAN: CANADA'S COASTERS RIDE AGAIN! 2017
By: Michel Lamoureux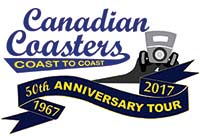 For Fraser Field of Deroche, British Columbia, the start of the 2017 Centennial Caravan is the result of much hard work and planning. The cars will gather on Vancouver Island to dip their wheels in the ocean and then haed across Canada. The NAACC will be pleased to report on the progress as many of the participants are going along for the "Ride". The president of the NAACC John Carlson and his wife Koko, along with a few others will send reposrt back regularily so you can follow thier progress.
For more info on the cruise click here>>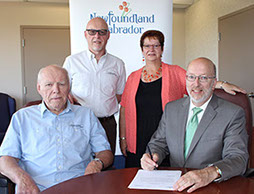 It is official!! The proclamation for Automotive Heritage Month in Newfoundland Labrador has been officially signed by the Honourable Perry Trimper, Minister of Service NL
(back row)
- Bobby Ford , NAACC Membership Director
- Connie Hilliard, treasurer and past president of Newfoundland Antique and Classic Car Club (Front row)
- Bob Ford NAACC NL Director
- Honourable Perry Trimper,
More Heritage info>>
Crescent Beach Concours d'Elegance
Location: Crescent Beach –Blackie Spit (Ocean Front)
Date: Saturday, September 2nd rain or shine (9:30—4:00)
The 80 vehicles are carefully chosen and "invited"
This show is one of only two NAACC sanctioned Concours in Canada.

Check out the new password protected page for
NAACC Members>>
Website updated June 23 2017
Check out some of the Provinces' declaring July as NAACC Automotive Heritage Month More>>
John Carlson and his wife Koko are crossing Canada with the Canadian Coasters Coast to Coast tour You can follow along the tour on the NAACC facebook site.
Here is a photo of John Carlson at Mile zero at the start of the tour.

Follow along>>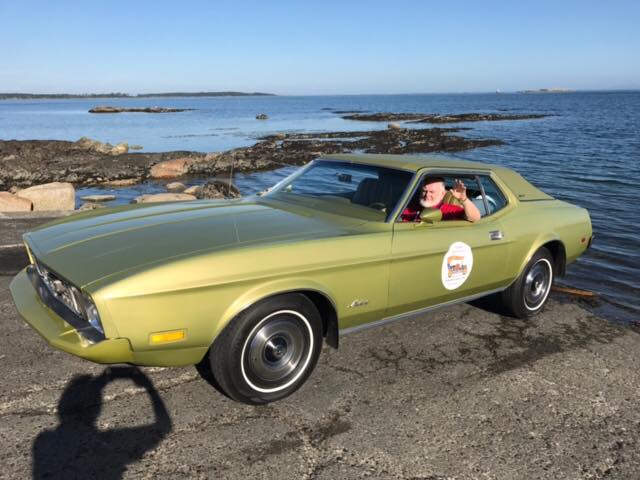 Pebble Beach Concours d'Elegance®Press release July 18, 2017
Pebble Beach Concours Livestream Presented by Michelin
New updates and 2017 Tour D Elegance maps are now available
more>>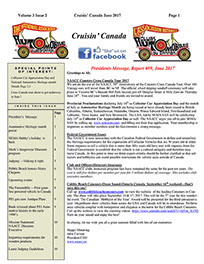 NAACC Newsletter
June 2017
Read>>
Presidents Report #99 June 2017

NAACC 50th Anniversary of the Coasters Cross Canada Tour 2017
Over 100 Vintage cars will travel from BC to NF.


Provincial Proclamations declaring July 14th as Collector Car Appreciation Day and the month of July as Automotive Heritage Month.
Federal Government Issues
The NAACC is now interacting with the Canadian Federal Government to define and streamline the Heritage requirements for the exportation of Collector Vehicles that are 50 years old or older.


Club and Officers/Directors Insurance
The NAACC clubs insurance program fees have remained the same for the past ten years.

Just a quick note to let you know that the NAACC has been working with Image Ware /Marks for the past several months to renegotiate our
NAACC discount package.
I am pleased to report that we have our 10% Discount Package back and that it is good until April 30, 2019
Click here to go to the Members page, use the password your club rep has given you. Use the same password to open up PDF file to print.
Click here>>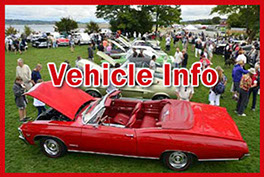 Please keep aware of what is happening in your area.
I am going to write mayor and council and ask that, if and when, they do ban all cars from the Vancouver downtown core that they make exception for old cars that are on a club sanctioned event or are performing a chartable service such as a wedding.
Soon we will be overrun by By–Laws here in the Vancouver city core.
John Carlson More>>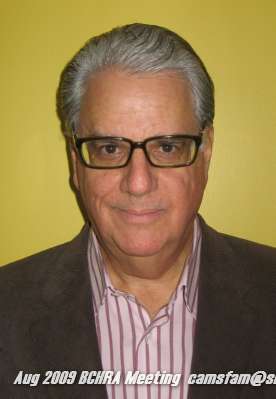 The Incredible Fossmobile
George Foote Foss from Sherbrooke, Quebec who,120 years ago, invented in his bicycle repair shop Canada's first gasoline-fueled car, the "Fossmobile", which he drove up and down the hilly streets of Sherbrooke over a period of several years.
More>>
Feb 24, 2017 | BY MICHEL LAMOUREUX
Canada's first automobile was a watchmaker's dream.
Powered by steam, the Seth Taylor shares its birthday with Canada, as it also turns 150 this year.
Read the full story here>>


Special Report by Rob McLeese
Assistant Director of Media Relations (Eastern Correspondent) and the Chairman of the Cobble Beach Concours d'Elegance.

2016 Pebble Beach Concours d'Elegance honours Henri Chapron
One of the fine aspects of the Pebble Beach Concours d'Elegance is that each year there are special honourees. Each year the honourees may be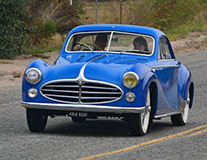 race car drivers, automotive designers or car collectors, some are wellknown, some not so famous. At the 2016 Pebble Beach Concours, the honouree this year was Henri Chapron, a famous French coachbuilder otherwise known as a carrossier.
more>>
The NAACC is pleased to announce that once again the month of July is set aside as Automotive Heritage Month in British Columbia and July 14th as Collector Car Appreciation Day in British Columbia.
more>>

Check out the letter from Rachel Notley, Alberta's Premier, encouraging Albertans to celebrate July as Automotive Heritage Month.
more>>
Check out the letter from Rachel Notley, Alberta's Premier, encouraging Albertans to celebrate July as Automotive Heritage Month.
more>>

Alongside the provincial proclamations this is from SEMA.

The SEMA Action Network (SAN) announced that the next Collector Car Appreciation Day (CCAD) will be celebrated on July 14, 2017. The date will mark the eighth consecutive commemoration in what is now an annual event to raise awareness of the vital role automotive restoration and collection plays in North American society. More>>
Addition to NAACC Judging Guidelines

Part 3 Radial Tires vs Bias --judging points

Selecting the correct type of tires for your restoration is always a serious consideration.
Judges look for the correct type and size of tires in true Concours judging. Many owners that show and drive their cars have two sets of tires and wheels.
more>>
From Hemmings Daily

featured posts
Multiple state, federal bills introduced to stop the spread of E15
Despite the ongoing rollout of E15 fuel nationwide, a handful of bills introduced in legislatures in D.C. and elsewhere aim to put a halt to sale of the fuel blamed for causing damage to older vehicles.
More>>
-Ethanol Free Gas
pure-gas.org
Welcome to the definitive list of stations that sell pure, ethanol-free gasoline in the U.S. and Canada!
Download the pure-gas.org card sheet, print it to card stock, cut the cards out and hand them to everyone you meet!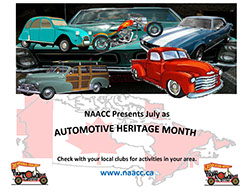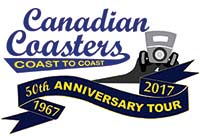 Something to share with your Grandkids....sit at the computer with your younger relatives and get them to to type up the answers to a couple of dozen questions about your love of the automobile. This will jog the memory in many happy ways!!!
Share your answers with the NAACC and any clubs you may belong to.
22 questions of a Car Nut>>
LeMay America's Car Museum Travels Across Country –2017
Travel with America's Car Museum. Mingle with fellow automotive enthusiasts and welcome three stunning red vintage vehicles, a 1957 Chevrolet Nomad, a 1961 Chrysler 300G and a 1966 Ford Mustang, as they make a pit stop on their 2,150-mile road trip through the snow and ice on their way "home" to the Motor City for the opening of the North American International Auto Show.
more>>

News from Quebec:
From the NAACC's
Michel Lamoureux


Below are links to a "video duo" (with one version in French and the other in English) that provides a short narrative about a program I developed and helped launch across the Province, with support from a very cool, enthusiastic sponsor.
This unique initiative is about paying public tribute to some of Quebec's top-end restorers of antique vehicles who contribute in no small way to the preservation of our collective automotive heritage. more>>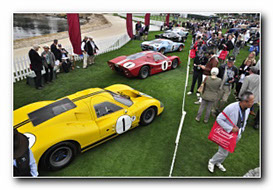 Stolen 1966 Jaguar E-Type, Edmonton
CAR HAS BEEN LOCATED...THANKS TO ALL INVOLVED
Stolen 12:30a.m. June 8, 2017 from owners garage in the Bonnie Doon area.
More Info>>
The BC Corvette Club will be holding it's annual Waterfront show in shine in North Vancouver BC on July 09, 2017 from 9:00 am - 3:00pm. All Corvettes are welcome to attend.
For more info
vettgirl@telus.net >>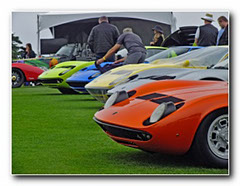 2016 The Concorso Italiano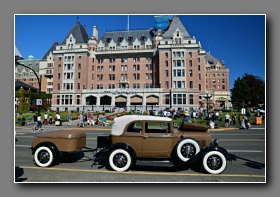 2016 Northwest Deuce Days
more>>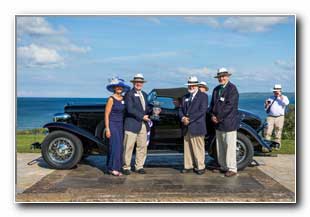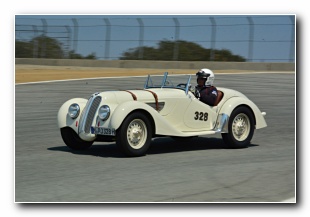 Fenderless Law changed in BC. July 2, 2016 more>>
The RPM Act: A Message From SEMA President and CEO Chris Kersting
more>>
©2015 National Association of Automobile Clubs of Canada
NAACC Corporate Secretary 529 Princess Street, Estavan Sask. S4A 2E8 Secretary@naacc.ca
NAACC Headquarters Office 3512 Marine, Belcarra BC V3H 4R8 President@naacc.ca