Michel Lamoureux
Quebec Director and Director of Corporate relations NAACC
DirectorQC@naacc.ca
For the last five years, Michel has represented the Province of Québec on the Board of the National Association of Automobile Clubs of Canada, the country's oldest such umbrella organization. He has been invited as Class Judge for a variety of different vehicles at the Louisville Concours d'Elegance in Churchill Downs; the Concours d'Elegance at French Lick-West Baden, Indiana; the Hershey Elegance in Hershey, Pennsylvania; the Arizona Concours d'Elegance in Phoenix; the Boca Raton Concours d'Elegance, Florida; the Stan Hywet Concours in Akron, Ohio, and the Cobble Beach Concours d'Elegance in Ontario.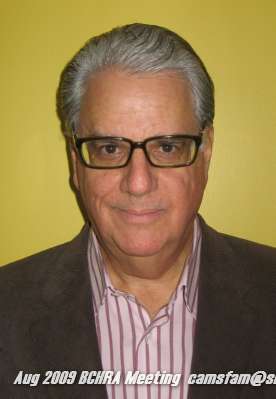 He has published many articles in both English and French on a wide range of automotive topics in both Canada and the U.S., including specific marques, collectors, as well as museums and events. He is a regular contributor to Hagerty Classic Cars' weekly e-mag;and in French, to Le Magazine de l'Auto Ancienne, Canada's oldest such publication (1974) based in the Montreal area. He has also written for The Skyline, a publication of the Classic Car Club of America (Metro Region) and the Packards International Magazine in Santa Ana, California, among others.
As a former CEO of several major international foundations, he enjoys advising not-for-profit car organizations, foundations and concours on growth strategies, including fund-raising, branding, marketing, media relations and strategic communications. He has also studied extensively how automotive museums, both private and public, operate, as well as their various organizational models.
In 2012, he was named "Personality of the Year" by the Club des Voitures Anciennes du Québec (or VAQ), Canada's largest vintage car club, in recognition of his involvement in the hobby across North America and quality of his writing.
Among other current responsibilities, he serves as Special Advisor to Rob McLeese, Founder and Chair of the Cobble Beach Concours d'Elegance (cobblebeachconcours.com), a signature international event held in September on Lake Huron's Georgian Bay, near Owen Sound, Ontario.