Automotive Heritage Month Proclamation:
I have attached a copy of the proclamation that was signed today by Minister Hal Perry designating July as Automotive Heritage Month in Prince Edward Island.
Please make sure that all your club members and other interested car people are made aware of this proclamation.
Only a portion of classic and custom car owners in PEI are Automotive club members, so we need to get the message out to the others.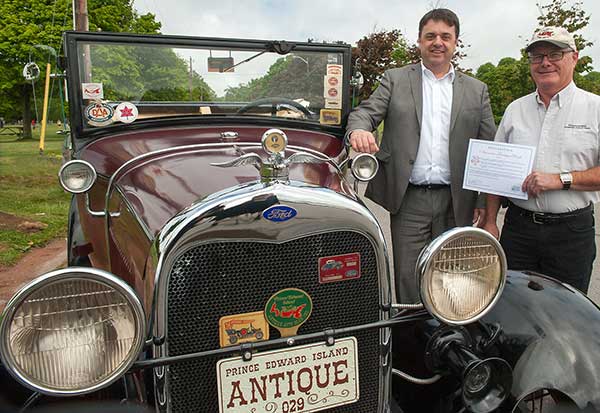 This is part of a North American wide celebration of the contribution that the automobile has made to our society.
SEMA in the United States has designated Friday July 10th. as their National Collector Car Day across the country.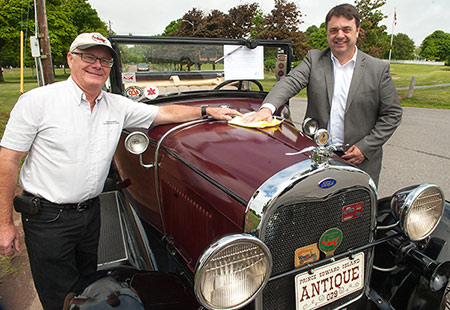 Our Provincial proclamations here in Canada are part of that celebration.
Wilfred Moase
PEI Director/VP The National Association of Automotive Clubs of Canada
naacc.ca
Wilfred Moase and Hal Perry on the right , Minister of Education, Early Learning and Culture (which includes Heritage)